Custom Gift Ideas for Christmas 2020
Christmas is just around the corner and everyone is filled with the holiday spirit, ready to show appreciation to family and friends. People show appreciation and care in a lot of ways but one way that the whole world understands is gift-giving. 
Offering someone a gift represents an object or act that is offered or done keeping the receiver's best interest in mind. A good gift shows how well you know the person and their taste, thus letting them know that they have someone who pays attention. It's the ultimate form of validation that we all need from our cherished ones.
A gift doesn't necessarily have to be expensive. What matters is the thought behind the gift. A card with a message can beat a fancy purse. So we are counting down the list of products that you can customize and turn into precious Christmas Gifts for 2020. Let's see what we have for you.
Custom T-Shirts/Shirts:
Nothing says "I know what you like" better than a customized T-Shirt or Shirt. It works for everyone unless the receiver doesn't wear t-shirts. Pick one in their favourite colour and get it decorated with their favourite character, design or quote and you've got your friend the perfect gift that shows you know them on a deeper human level.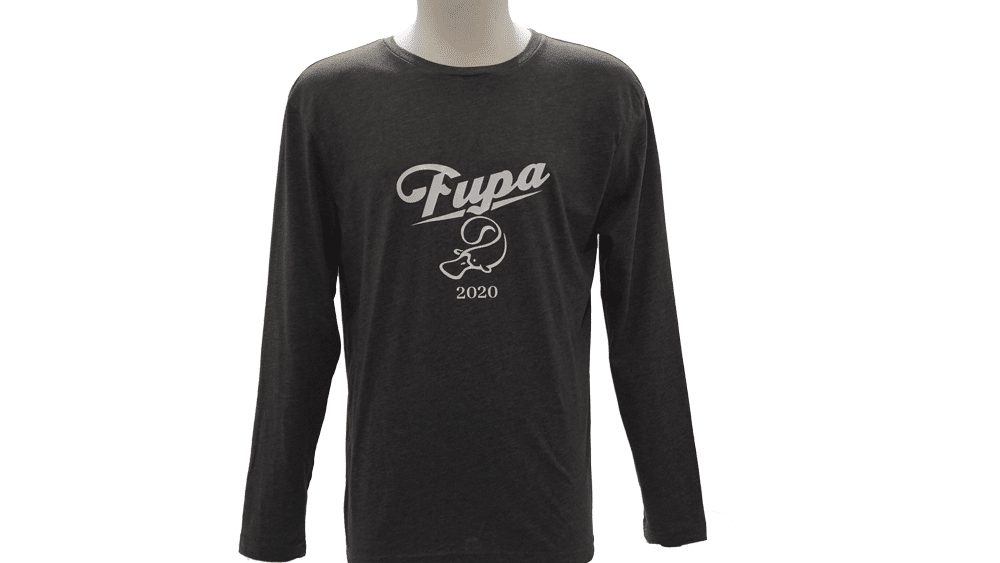 Custom Jackets:
Since it's winter and it's someone very close to you that you want to buy the perfect gift for. A premium jacket with a custom graphic, logo or quote will both keep them warm from the inside while your heartfelt thought decorated on the jacket will keep them warm from the inside. We have a huge collection of winter jackets for you to choose from as well as an exciting offer.
We're giving one toque free of charge with every winter jacket you buy from us and if you decide to get the jacket decorated, we will replicate the same design on the toque for free.
Custom Hoodies:
Hoodies fall sort of in the middle of T-Shirts & Jackets. Everyone loves a good comfortable hoodie and it gets even more interesting if it has been decorated with our favourite tv show character or design. Pick a cool hoodie from our collection and we will decorate it with your personalized graphic or design.
Custom Toques:
Similar to everything else on this list, a toque is a necessity for the winters. Especially for those windy Canadian winter storms. If you're on a budget and want to melt the heart of your friend with the utmost amount of care and appreciation you have for them, getting a toque personalized just for them is a great idea. It'll remind them of you every time they wear it. 
Custom Mugs:
You know everyone is going to be sipping hot/warm beverages throughout the winters. It makes the experience even better if the mug means something special. A mug with a message like "Best Friends Forever", "World's Best Mom/Dad", or basically anything personal intended for the receiver, is a classic way to show love and care. Contact us today to get your hands on some custom mugs.
Custom Bags:
Everyone could use a cool bag. Whether it is for storage, for the gym or a picnic, we have it all. At Workwear Toronto, we can decorate bags with your favourite graphics, logo or quote. Customize one of these with your friend's name on it and you've got your friend a great Christmas gift.
Custom Blankets:
Another essential item in everyday life is a blanket. Especially on the cold winter nights. A personalized blanket will keep your loved ones warm from both inside and out.
Custom Stickers/Posters:
A sticker/poster has the potential to give your space a unique look. Gift your friends or family posters of their favourite celebrities or characters. It shows how well you know them. Feel free to call us to get a quote.
Christmas shopping is a mind field, but what actually matters is that we show our family and friends how much they mean to us and it is possible only through action or gift that you put a lot of thought into.
If you wish to get any of the above-mentioned products decorated with personalized graphics, designs or quotes, feel free to call us at 647-533-7223 or visit our showroom located at 24 Ronson Dr, Unit 1, Etobicoke, ON, M9W1B4 to speak to one of our branding experts.