How to Maintain your Brand Value in Virtual Meetings
Currently, the term "virtual meetings" widely applies to everyone's lives. Amidst of pandemic, work from home and virtual meetings have become the "new normal."
These unprecedented times have changed the entire work culture – From eating together at the workplace, working as a team in the boardroom to just seeing each other in virtual meetings has taken over. The business meetings over a cup of coffee have transformed into online calls.
We at Workwear Toronto, want you to continue branding your company while on virtual calls and create a unique custom design to elevate your company branding. Here are some of our best tips to keep your company logo lively in a virtual meeting. Read through to know more:
Take your marketing game a level up with customized corporate apparel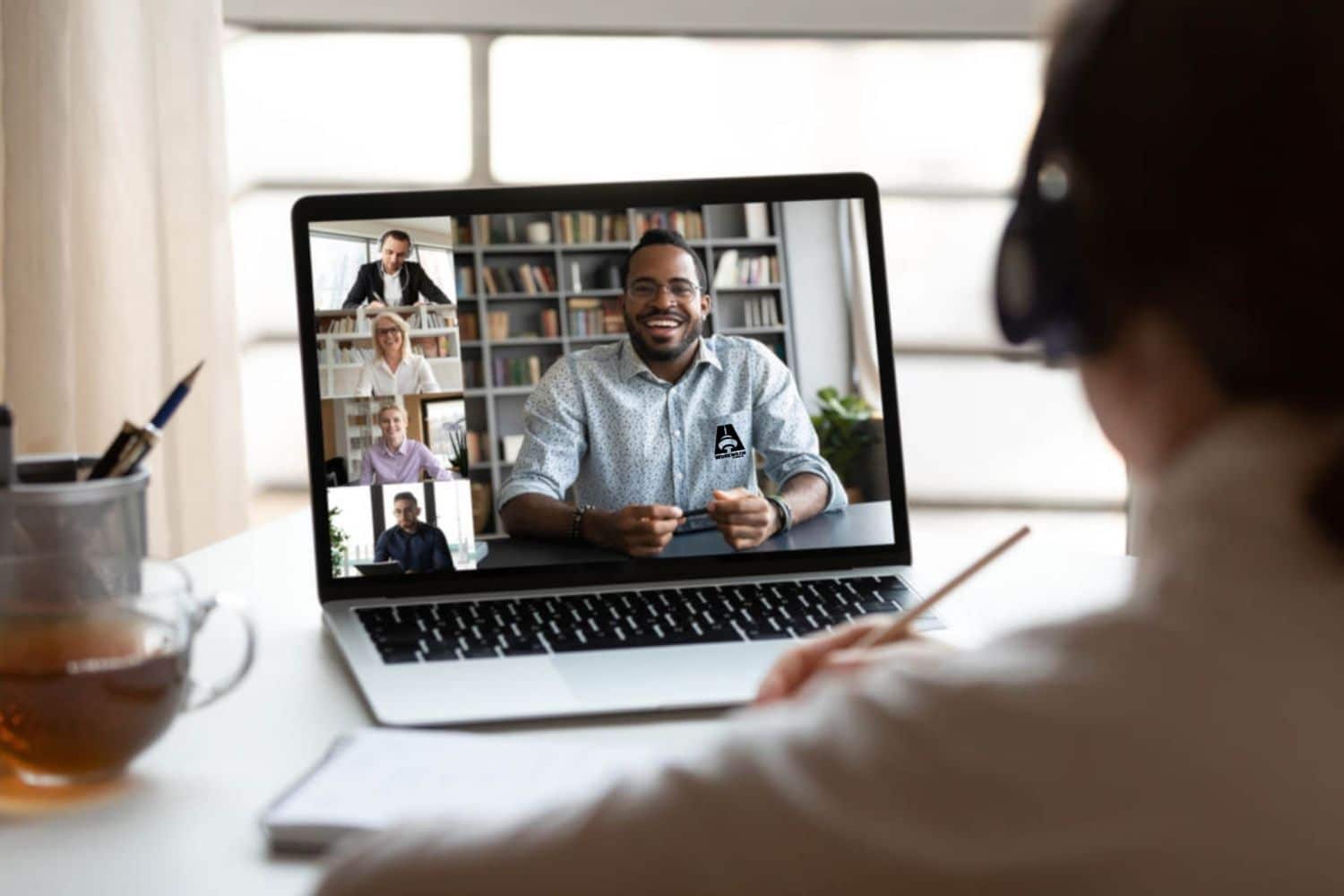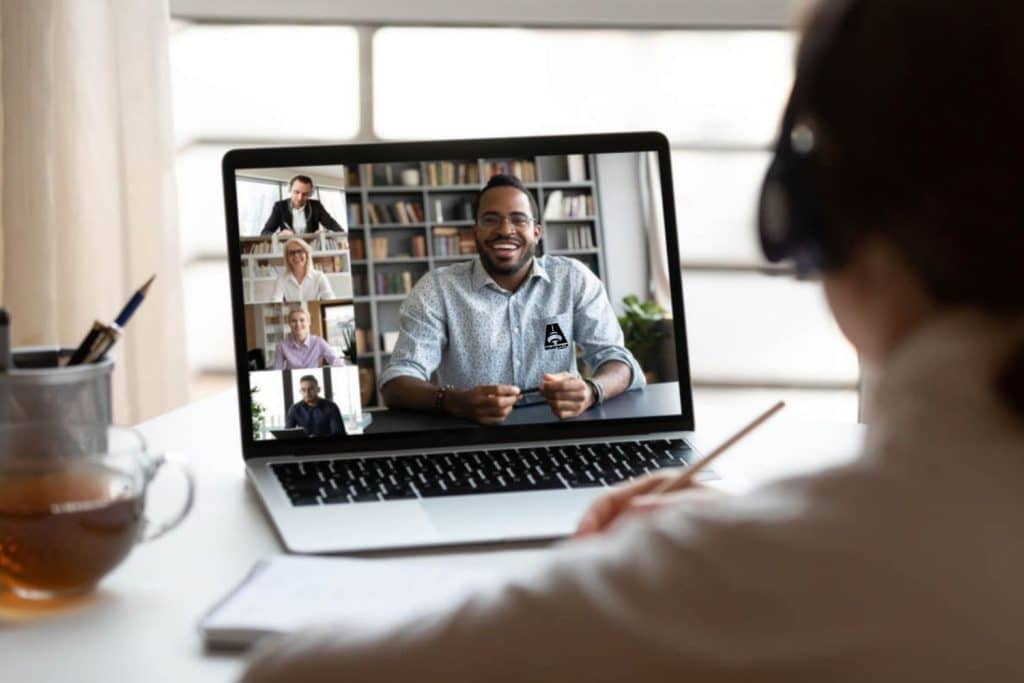 If your company is having an in-house virtual meeting or a meeting with another business or potential client, the first thing your company should have is customized apparel. Show off the unification and bonding of your team with custom-made apparel and you will never have to second guess what to wear in these meetings.
You can promote your brand by simply wearing it. For instance, a customized t-shirt with the company logo, or even a lapel pin. This is the best way to make your brand noticeable during virtual meetings. It is important to present yourself professionally through custom branded apparel. Branded apparel will allow you, your team, and the customers to differentiate your business from competitors. Moreover, custom apparel with your company logo allows you to stand out during digital networking conferences. It creates a lasting impression with a potential client during a one-on-one virtual call.
Incorporate other branded items into your "custom" wardrobe – such as caps, jackets, or even scarves customized with your logo. Look at more options on our website.
A custom-made Backdrop for Virtual Meetings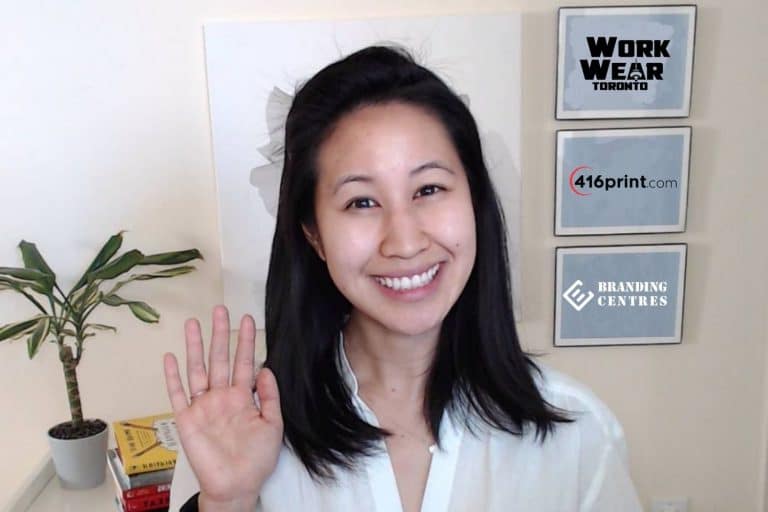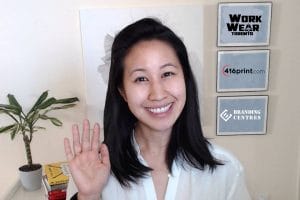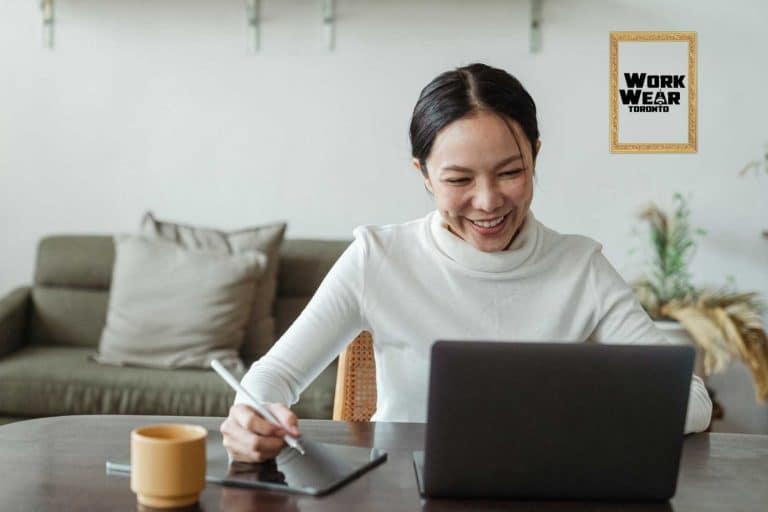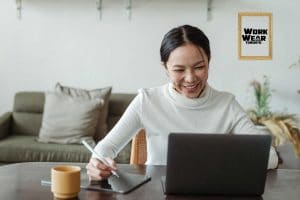 In this new virtual world, it is important to consider how we appear and communicate virtually in meetings and how our audience perceives our brand. Workwear Toronto has sorted this for your company where you can market your brand in the most unique way- with a customized backdrop.
As interesting as it sounds, it will be a new powerhouse of branding for your company. A backdrop with a company logo. Say goodbye to inconsistent and unprofessional backgrounds from now on.
You must be thinking but 'Why should we use real backdrops instead of free Zoom backgrounds?'
While Zoom allows you free options for backgrounds, it does not provide authenticity. Backgrounds reveal a lot about you and your brand. A real backdrop humanizes the client-vendor relationship. The personal elements, and your brand logo at the backdrop level up the connection. Moreover, virtual backgrounds or green screens are motion blur which makes it distracting and unprofessional.
We highly recommend investing in a backdrop, as it really helps your brand stand out against the competitors.
Workwear Toronto will create a perfect setup for your virtual call. A fabric graphic cover slide, or customized frames letting you create amazing backdrops for the next virtual meeting.
3 Reasons Why Promotional Products are Vital for your Company's Marketing:
It will build a brand with a strong social identity where staff will be proud to show off their place in a business.
The potential customers will resonate with your brand instantly and thus, creates a strong recall value for existing customers.
Builds strong corporate relationships. Customized promotional products tell a story and will impact the customers positively.
These branding ideas can take your company's identity to the forefront of the marketing industry. Moreover, these ideas will encourage team bonding and embed a sense of unity amongst the employees working from home.
Let us help you promote your company at the next virtual meeting. Connect with one of our experts today at 647-533-7223 or visit our showroom at 24 Ronson Dr, Unit 1, Etobicoke, ON, M9W 1B4.