Why customized company logo on apparel is essential for branding
We all understand how a logo is the brand identity of the company. It is much more than a tag or an image; it is the point of identity for your customers and the pillar of branding for your company.
Currently, logos on clothing apparel is gradually taking over the other marketing techniques. Custom apparel tends to be the new-age branding process.
We all know of famous renowned brands that are not apparel companies but have customized workwear. The custom-made brand apparel is worn by customers which demonstrates the loyalty and pride of that brand.
Logos on apparel makes the brand stand out and creates a strong recall value. Here is an example: Below is two t-shirts from the same company. Can you recognize the first one? We bet you cannot.
And once you see the logo on the t-shirt, it instantly clicks 'Nike.' That is the power of customized apparel.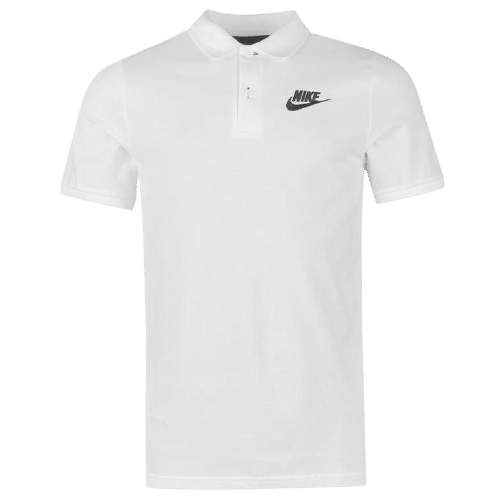 Reasons why Logos on Apparel is the Trend of 2021
Workwear Toronto has been in the business of custom-made apparel for a long time now. And over the years we have just witnessed the demand for customized apparel growing like never before.
It is said right "Design is the silent ambassador of your brand." But it speaks volumes! The companies who have taken the path of branding their companies using customized apparel have really aced their marketing game. But if you are on the other side, the following reasons are for YOU.
Logo Apparel provides a professional look – Having said that, custom logos on apparel has a strong, professional look that will catch the eyes of potential customers and portray a positive image. It gives the impression that your business is trustworthy and how serious you are about the business. This sense of reliability and professionalism can play a crucial role in getting new customers.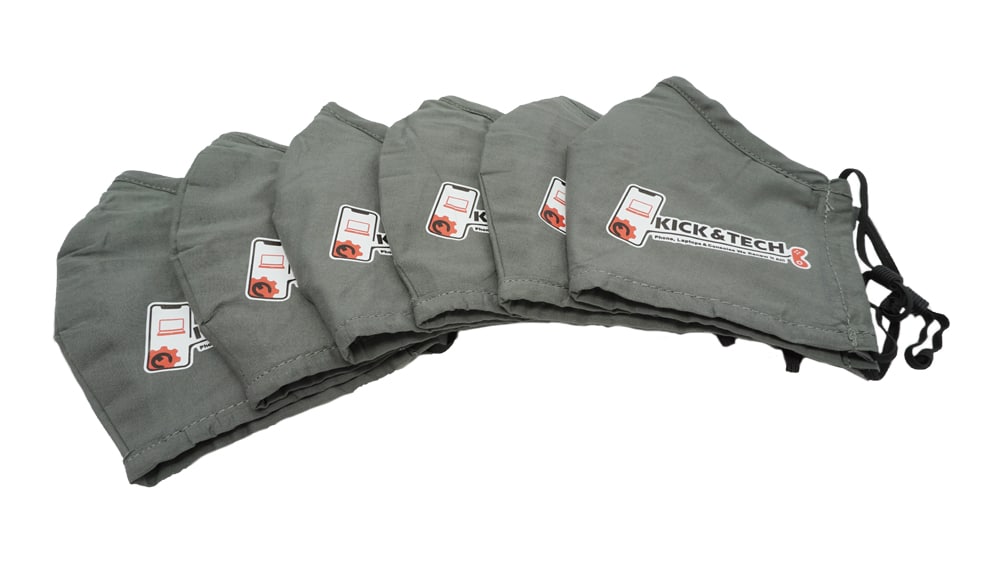 It increases the brand recall value – Custom apparel displaying your company's logo will create a lasting impression that makes your brand memorable. Like we gave an example of Nike above. It further drives brand recognition and increases the chances of success for your business.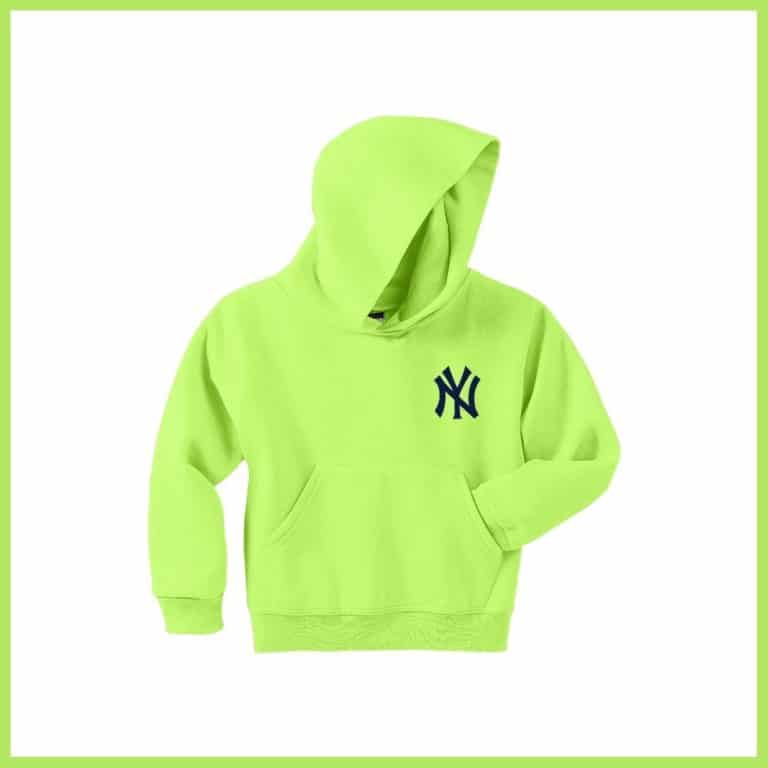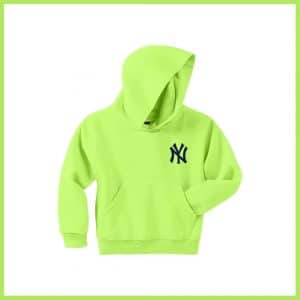 It gives a strong uniform appeal for team gear – It gives your employees a sense of belongingness and, boosts up their confidence while approaching the customers. Potential customers will instantly associate your brand with that logo, whether it is from a delivery person wearing a logo hoodie to a customer they see in a mall carrying a promotional backpack displaying your logo.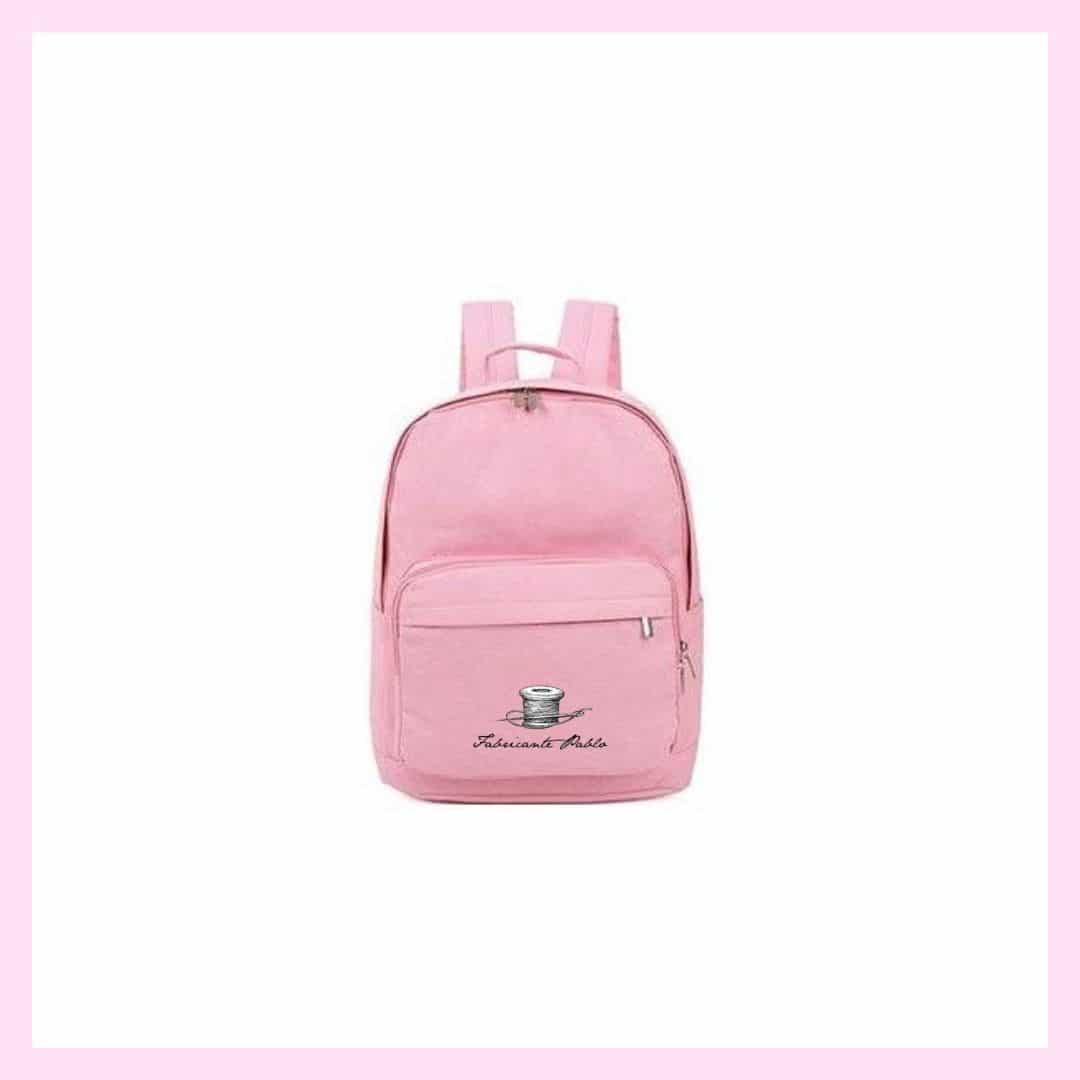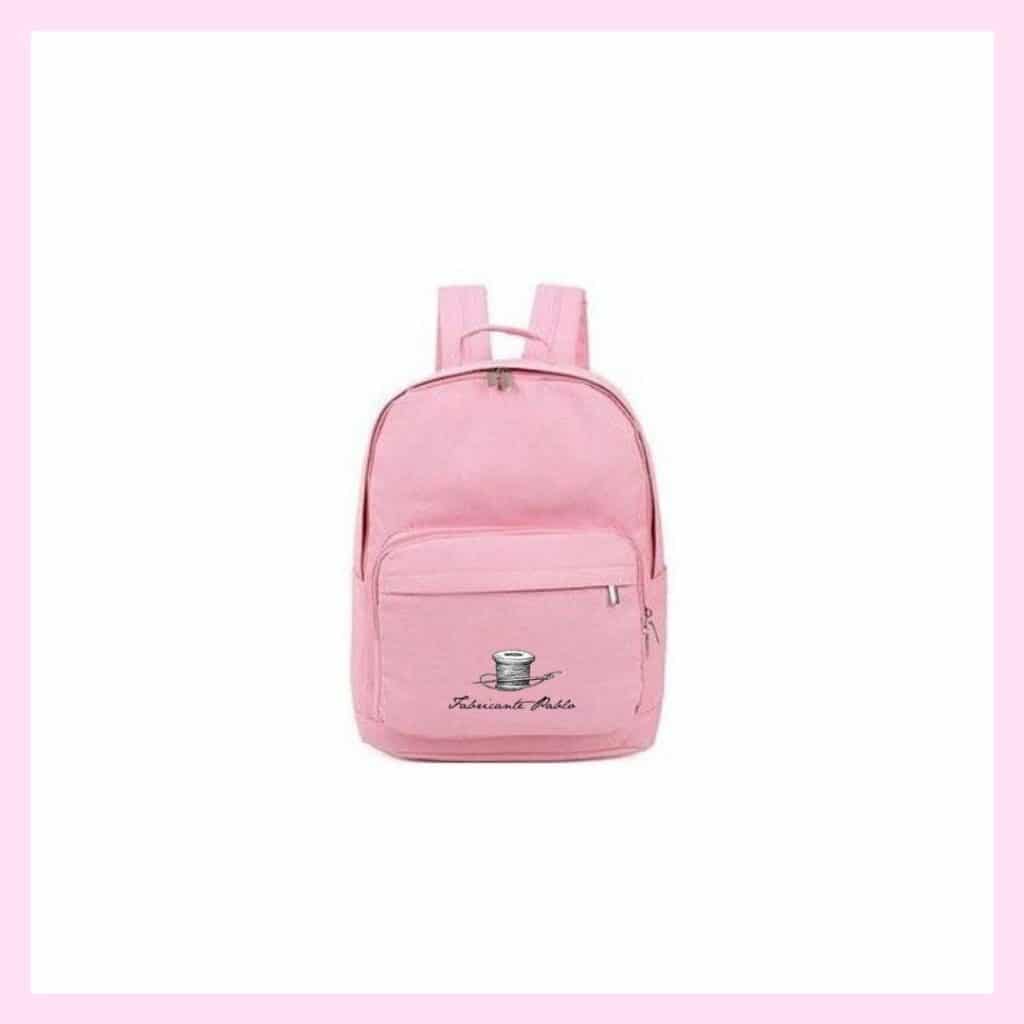 5 Key Elements of a Logo Design on Apparel
Logo on any apparel is a visual representation of your brand and if done well, it can be much more. It is the most effective tool for engaging a target audience with a company's business. It conveys a story and helps people trust your brand.
There are some basic elements that every logo should incorporate. And we at Workwear, always consider the perfect selection of design elements on apparel to create the branding symbol.
Read through to know more:
Colour Scheme – The colour scheme is the most important part of designing because every colour sends a message to the customers. Therefore, the colour selection should be in accordance with the nature and theme of the company. It will evoke feelings and emotions amongst the viewers. Workwear always ensures to understand the brand story first and depict the same using the colours in a logo.
Fonts – Font helps in making your apparel stand out and that complements the theme of your company. Fonts and the concept of the brand must go together.
Objects and Symbols – If you have closely paid attention to big brands, you must have noticed that they do not use a lot of objects and symbols. They keep the logos simple yet exquisite. Therefore, it is not essential to use big symbols in designing custom apparel.
Style – Always make sure that the style is not overdone in a sense it looks out of the context. In the end, the main aim always remains that logo is in sync with the business identity.
Scale – Last, but not least is the 'scale'. Make sure the logo is scalable to different sizes. It should look impressive when blown to the biggest possible size on billboards and showcase even minute details on any apparel or accessory. An impressive scalable logo design contributes to building a good image of your business.
So, these were the primary elements that will add value to the company branding. Our design team at Workwear adheres to all the logo designing principles.  Keeping the pillar strong, other things that a crucial for the brand to get recognized is – Time, Effort, and Money. Famous brands like Zara, Pepsi, etc. did not achieve success over a fortnight, there are years of hard work and ideation on what they are today.
In addition, we would like to mention our Unique Selling Proposition – Reflective Logos on Corporate Apparel. Yes, you heard it right. Workwear is proud to bring you the most highly preferred product customization. Adding a touch of reflective material to a garment or any product is something that many of our customers would love to have. But other than looking visually appealing, there are many factors that you cannot ignore: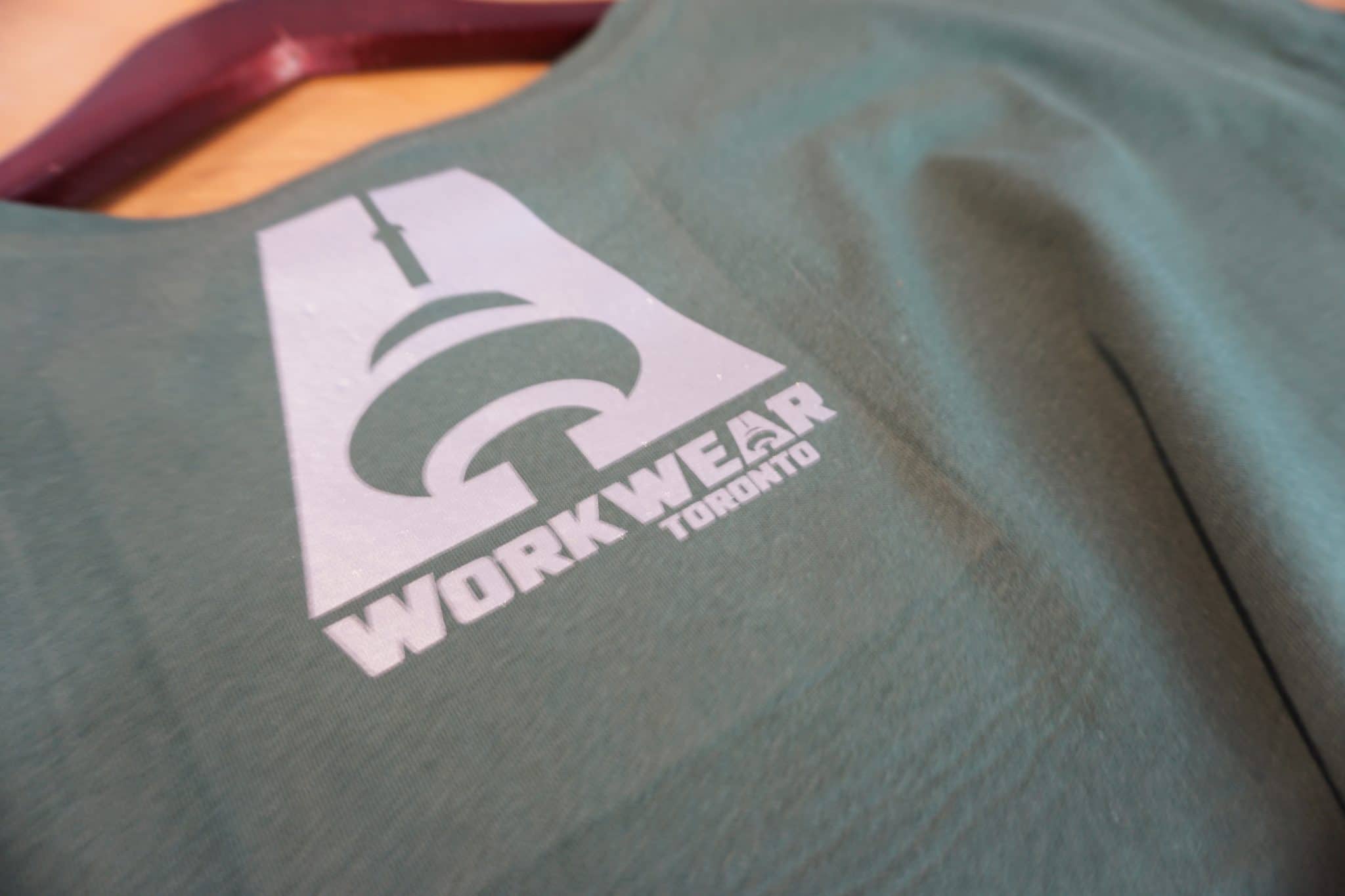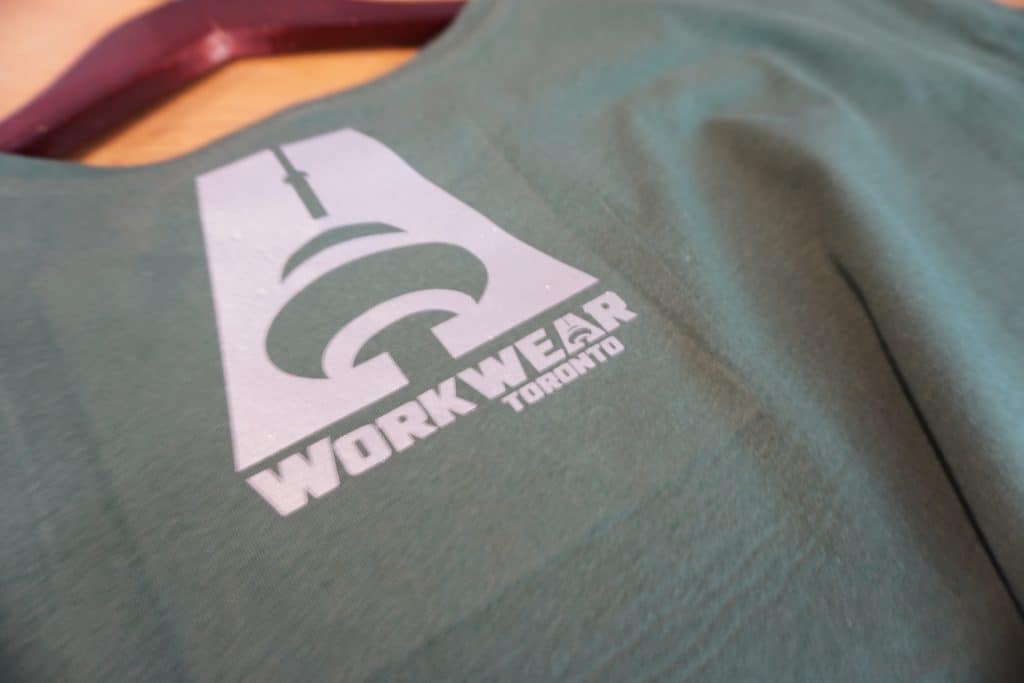 Reflective logos would act as a part of the safety equipment. For example, on-field workers working late at night can be safe from possible mishappening at work.
It provides additional visibility at night to enhance such apparel.
We can customize according to your brand theme and on any clothing type.
Our T-shirt fabric is 100% cotton and accessible to both genders.
If you are looking for an increase in safety, identifiability of workers, or even just seeking an addition to your fashion tool kit, our custom reflective logos apparel can help.
Now that you have understood how important custom apparels are, you should be out in the market branding like never before.
Give us a call today at 647-533-7223 or visit our showroom at 24 Ronson Dr, Unit 1, Etobicoke, ON, M9W 1B4.