Customized Mugs – Winter Essentials for 2021
Brace yourself, winters are here!
Make these winters the most wonderful time of the year with customized mugs for your loved ones and yourself. Living in Canada in the winter months means we are always looking to keep ourselves warm in some way or the other. And hot chocolate or coffee in customized mugs is the perfect way to beat the winter blues.
One product that our customers tend to use a lot during the winters is customized mugs. Whether you are going outdoor for work or curled up inside, a customized mug will make your coffee a bit more special.
Also, if you are a company that is looking for personalized gift ideas or promotional products for your brand, then customized mugs should be your pick for the season.
We have compiled some of the most popular options for ceramic mugs this season which can also be used to promote your brand. Read through to know more and pick your favorite from the versatile options available:
Porcelain Customized Mug with Lid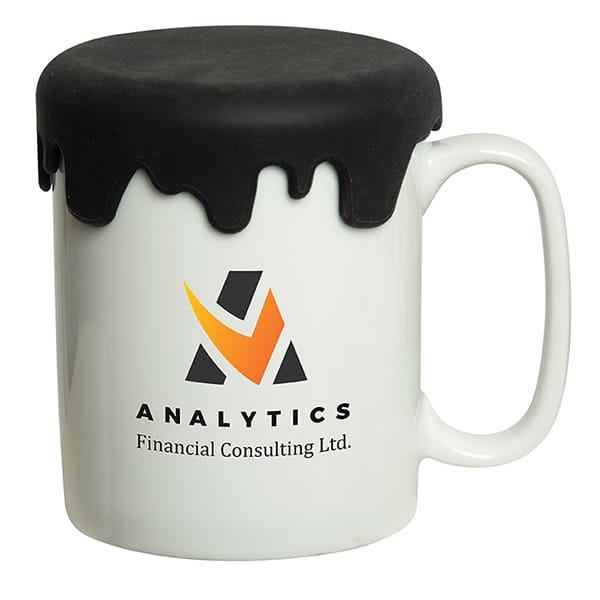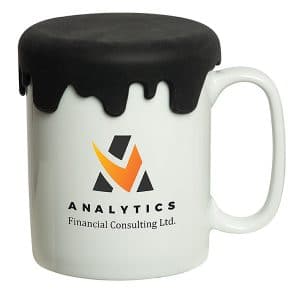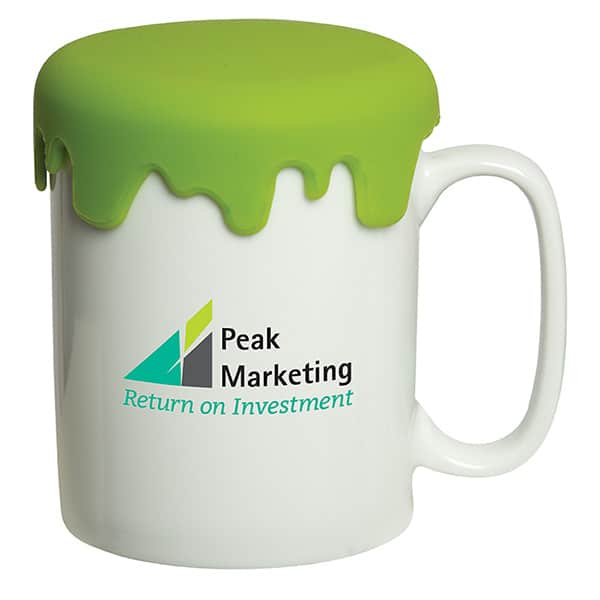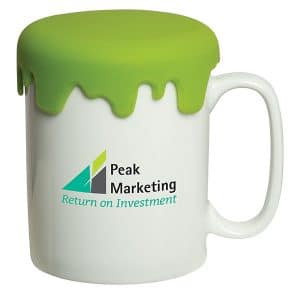 If you are looking for something modern, then this is exactly what you should go for. As fancy as it looks, a removable Silicone lid helps keep your beverage hot. It is a white mug with a glossy interior and exterior which will make your logo stand out even more.
Winter Snowflake Mug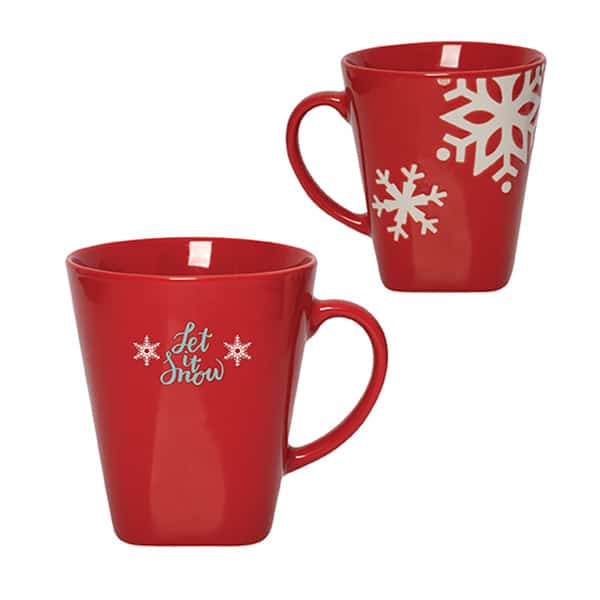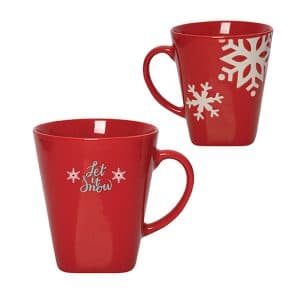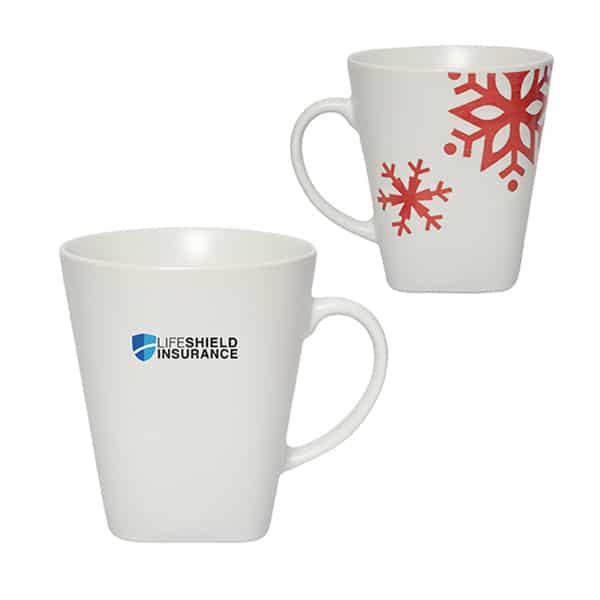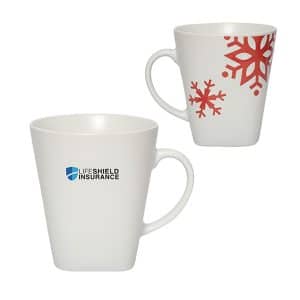 Who does not like a personalized winter mug with a glossy and matte finish? The perfect option for that aesthetically pleasing picture for Instagram. You can also get them decorated as per your choice for an affordable corporate present.
Sparkling Mug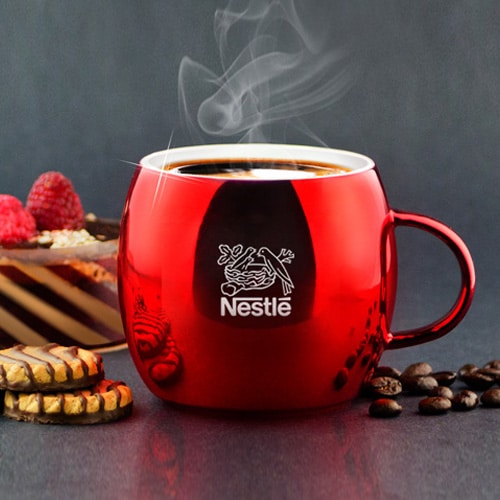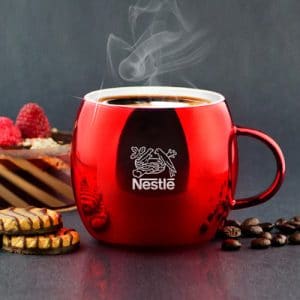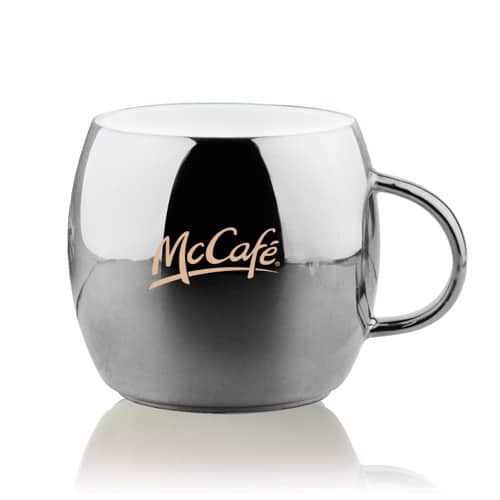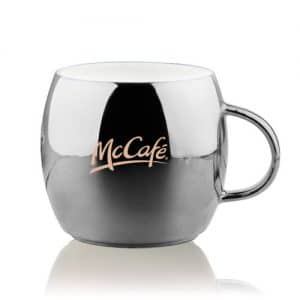 Make your winters shine bright with our customized sparkling mugs. These polished, high gloss, and plated mugs are classic for your intimate winter evening with friends and family. Get them custom-made as per your requirement and let this mug do the talking.  Perfect gift idea for special occasions like birthdays or weddings. A personalized message or the name of the person on the mug will make it the most special gift now and forever.
Cork Ceramic Customized Mug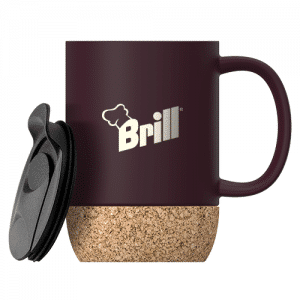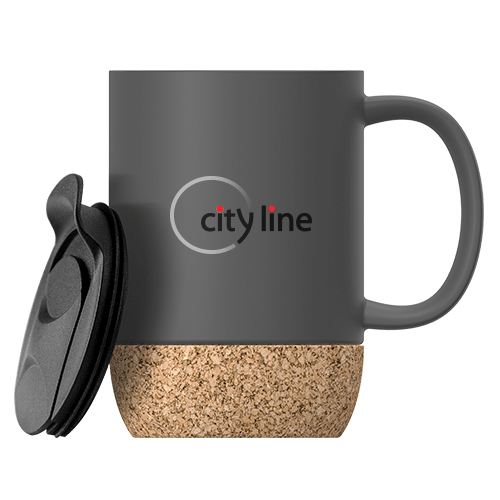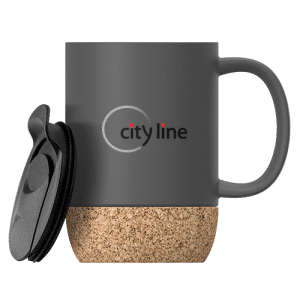 If you are looking for a sturdy, contemporary style mug you cannot go past our cork ceramic customized mug at Workwear. The built-in cork coaster protects the mug from scratches and keeps your coffee warm. Your ideal mug type when you are late to work and just want to grab some coffee for the run. Let that customized mug make an appearance wherever you go.
Bamboo Chic Customized with Bamboo Lid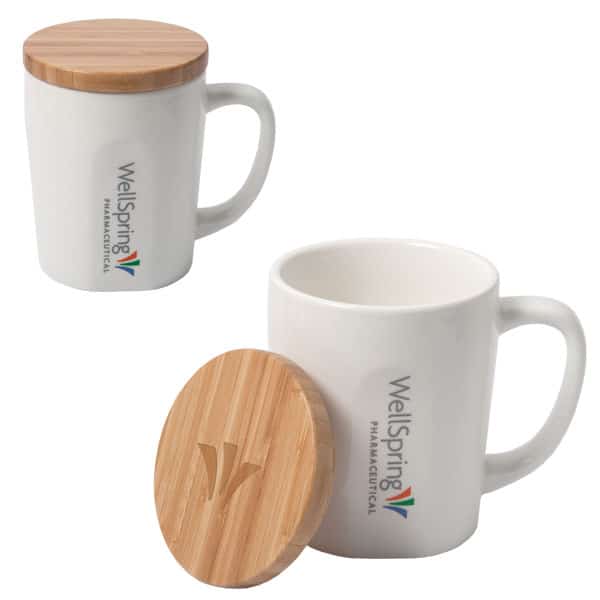 Well, who does not like a little rustic effect? But ever heard of a mug with a customized bamboo lid? It does not end there; you can use the lid as a coaster as well. How cool is that now? You do not want coffee rings or any marks on your tables and to avoid such a situation these customized mugs can be the right pick for you.
These were some of our many exquisite designs. We have a vast range of mugs for you to choose from and our design team at Workwear will take care of the rest. A promotional product can change the entire business game and boost your marketing game as well.
Why choose branded customized Mugs?
Branded mugs make an exceptional promotional gift as they are the most common products used on the daily basis. And in recent times, the demand for custom-made products has reached the sky. Modern customers are looking for everything customized and promotional products have become a vast online business with time.
Customized mugs can not only make your house décor look more appealing but also elevate your business in so many ways.
Customized Mugs are affordable and can be the best gift idea for your corporate clients.
The company logo on the mugs will build customer loyalty.
Promotional products are the best way to market and brand your company in the market with a personal touch.
It will boost up company sales because it is the era of everything customized and who does not want a custom-made mug?
Most importantly, one can sip their coffee in style these winters.
To get your hands on more such products, visit our website.
If you are looking for customization of any product, feel free to contact us at 647-533-7223 or visit our showroom at 24 Ronson Dr, Unit 1, Etobicoke, ON, M9W1B4.